Bitcoin wallet with 69,000 bitcoins cracked
There is a bitcoin wallet with whopping 69000 bitcoins, and equal amount of bitcoin cash, bitcoin SV and bitcoin gold. It is a dat file whose password has been lost so there was no way to access those bitcoins, until now. Someone was able to crack the password of this bitcoin wallet and spend 1 billion dollars that were inside it. Yes, the person behind this wallet is now a billionaire.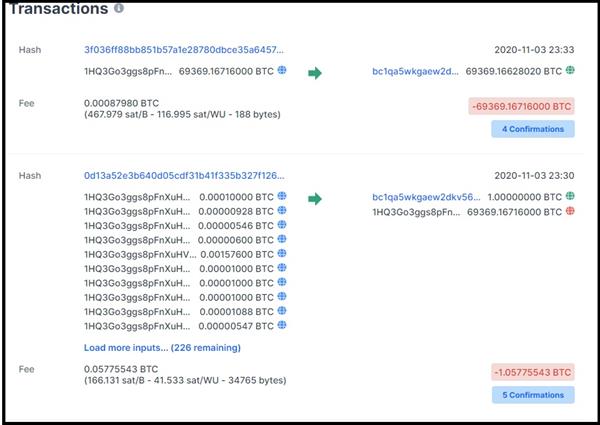 Here is the address that contained those bitcoins – 1HQ3Go3ggs8pFnXuHVHRytPCq5fGG8Hbhx
So, it was either the person who cracked the password or it was the original owner who might have noticed the attention received by this bitcoin wallet having 69,000 bitcoins inside it. This wallet was not used since 2013 so it was up for sale on many underground websites.
This wallet was also being tossed around between myriad hackers and crackers from the past two years or so in hope of cracking the password but there had been no success so far.
It shall be noted that there is a strong market for such uncracked wallets, especially with thousands of bitcoins inside them.
This wallet now contains bitcoin worth more than 1 billion dollars along with bitcoin cash that is worth 16.56 million dollars.
Some say it was a user called Loaded who at one point was one of largest holders of bitcoins. He even signed a 40000 bitcoin wallet during the Bitcoin fork and bitcoin cash drama.
Most still believe that hacker is behind this.