Wabi token coming to CEX.io
Tael's token WABI will soon be making its way to CEX.io cryptocurrency exchange. WABI is a digital token that runs on Ethereum blockchain.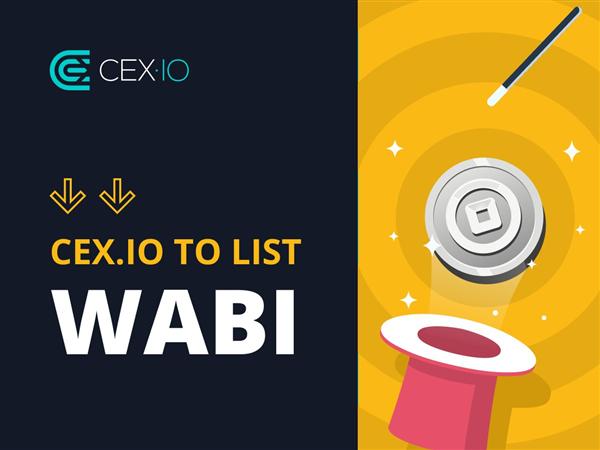 Over the past year, CEX.io has listed many new projects, including some small and medium cap projects. WABI is one such example. Getting listed on CEX ensures that people will be able to buy and sell your coin/token using fiat currency, something that is not possible on most exchanges.
So mark your calendars:
1. May 14 — deposits will go live with WABI / USD pair
2. May 18 — withdrawals will be enabled and WABI / EUR pair will go live
3. May 20 — WABI / GBP will be enabled on CEX.io
CEX.io says that they took four months to give nod to WABI's listing.
WABI is a China-based project. Its parent company, Taeltech makes use of NFC and RFID labels for controlling product authenticity. This is important to control counterfeit goods which is important in medicine, healthcare and food industry.
WABI is already being traded on top tier exchanges like Binance. It has total supply of 100 million tokens. Out of this 100M, 46M were sold during token sale. Price, however, has been going downright spiral from past few months due to economic problems in China.
Related topics