TradeSatoshi exchange closing down, last withdrawal date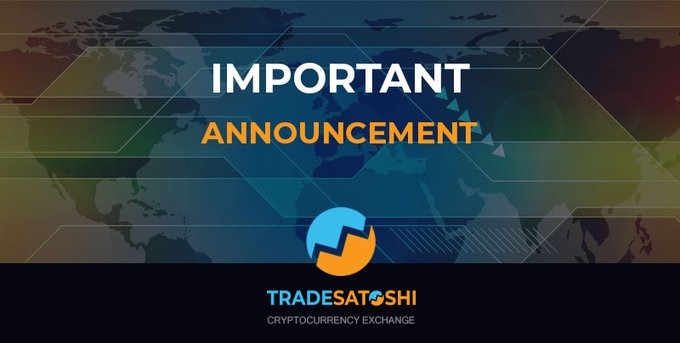 TradeSatoshi is an old exchange where you could still find some really old coins. Unfortunately, it has announced that it will be closing its doors on March 1st 2020.
Deposits on the TradeSatoshi are no longer being processed so if you deposit now, your account will not be credited.
What is the reason of closure of TradeSatoshi exchange? While the exchange has not be hacked or compromised, the exchange mentions it is no longer feasible for them to continue providing same level of security and support.
Tradesatoshi.com will terminate all services on March 1 2020 00:00 UTC.
Unfortunately, users must do KYC in order to get the withdrawals processed, which is not good news for those who respect their privacy. So, either you lose access to your funds forever after 1st of March or get their withdrawn by doing KYC.
TradeSatoshi was also one of the few exchanges to support Bitcoin SV (BCHSV). Binance, Kraken and many other prominent exchanges delisted Bitcoin SV but TradeSatoshi came forward to support the BCH swap that resulted in BCHABC and BCHSV which was later renamed to just BSV.