One-Stop Shop for Creative Artist and Crypto Lovers- YearnNFT Finance
YearnNFT Finance is a one-stop marketplace for NFT lovers interested in trading and artists to develop NFT's of their items, assets or images and later sell them on the platform. Using this project marketplace any user can easily add single or multiple items for sale.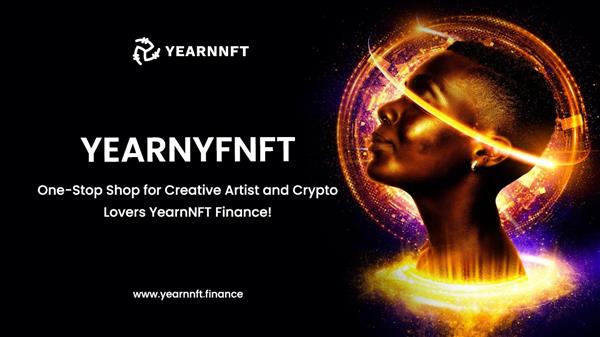 The users should register with YearnNFT to make an investment on the digital art and collectibles. All sort of transactions performed on the YearnNFT Marketplace utilize the project's native governed token asset- YFNFT. This asset is used as a utility token on the YearnNFT platform.
Introduction
YearnNFT Finance is built as a NFT marketplace product by the designing team and top blockchain experts. We believe that an excellent team influence exclusive people. The team members behind YearnNFT belong to a world-renowned auction houses actively participating and growing in the NFT industry.
We have a team with rich experience in traditional as well as digital arts. Their contribution will allow us to keep track down NFT artists around the globe to better embrace YearnNFT Finance. We intend to fuel the project reaching the peak of the crypto art world.
Many artists and creators are registering artworks with the growing trend of NFTs in a new era. They are bridging the traditional artworks with an alignment of crypto technology. We believe this is just the starting point of a splendid chapter with the creation of YearnNFT as the prelude.
The project ideates demonstrating NFT to every crypto enthusiast. There will be a future where every individual will own NFT's with ease and excellence. At YearnNFT we present Creative art, Colorful abstract painting and Modern art collection. This will be a great journey where major demanding artworks are attainable for all.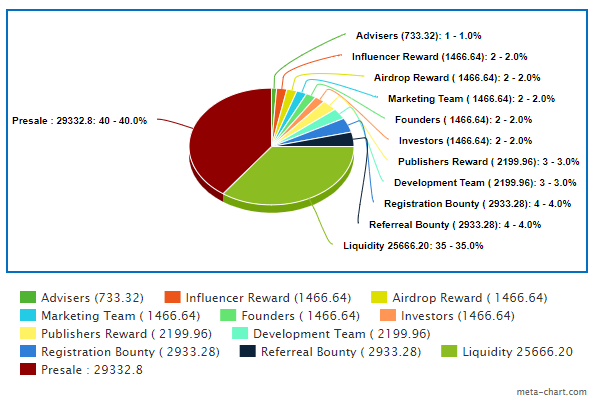 Tokenomics and Distribution
Blockchain tokens can be classified into two different categories of assets: Fungible and Non-fungible. The fungible tokens can be defined as identical, mutually interchangeable and can be replaced by another identical token.
On the other hand, the non-fungible tokens aka NFTs are unique, and cannot be interchanged. YFNFT tokens are native governed token asset of YearnNFT Finance project. YearnNFT project permits the stakeholders to freely vote, amend or modify the base protocols on the platform. Mass token holders own various rights on the YearnNFT platform and community ecosystem like
Determine the outcomes of crucial decisions,
Key parameter adjustment like fee rate
Community-based initiatives
This token protocol also gives you the authority of:
Ownership
Provenance and Historical Audit
Transferability and Liquidity
Here are the YFNFT Tokenomics and Distribution details with allotted distribution in various sectors and work profiles:
Token Name: YearnNFT
Symbol: YFNFT
Network: Binance Smart Chain [BSC]
Features: Governance, Fees, Rewards, Payments and Trade
YFNFT Token Distribution
Total Supply: 73339 YFNFT
Available Supply: 73332 YFNFT
1. Presale: 40% (29332.8)
2. Liquidity: 35% (25666.20)
3. Bounty Programs
a) Registration Bounty 4% (2933.28)
b) Referral Bounty 4% (2933.28)
c) Influencer reward 2% (1466.64)
d) Airdrop reward 2% (1466.64)
4. Development Purpose
a) NFT Publishers Reward 3% (2199.96) after presale team reserve
a) Development Team 3% (2199.96)
b) Marketing Team 2% (1466.64)
c) Advisers 1% (733.32)
d) Founders 2% ( 1466.64)
e) Investors 2% (1466.64)
YearnNFT Finance Roadmap
YearnNFT marketplace ecosystem incorporates the YFNFT utility as a native specifically for protocol token as well as application token alike. This project offers a crypto-powered digital asset. YearnNFT Finance presents a trading platform for users looking ahead to build, buy and sell NFTs traded against the native asset YFNFT token. This platform also yield adds on services based on user opinions like:
Auction listing
Governance mechanisms
Trade history tracking
The core objective of the YearnNFT roadmap is to anticipate social media users demonstrating a forum to sell, buy, bid, trade or exchange their digital images and items. We have already mentioned some whitelisted NFT's for the time being, yet the entire marketplace will start bidding; buying and selling soon! Check out the planned milestone of YearnNFT Finance project.
Oct, 2021 | Kickstart Project
Website launch
Whitepaper Launch
Airdrop Begins
Nov, 2021 | Presale
Marketplace Launch
NFT creator documentations
Presale begins
December, 2021 | Token listing
5000 Holders
Token listing
Airdrop Distribution
Coingecko and CMC listing
January 2022 | NFT Listing
NFT Minting Model
Token listing
Music NFT Model launch
Feb, 2022 | Upgrades
Token Growth 300X
9000+ holders
Marketplace Upgrade
Airdrop and Bounty Program
YearnNFT Airdrop and Bounty program is basically announced to raise the value of token assets and make YearnNFT project aware to users interested in similar domains. We are distributing YFNFT tokens where the user needs to complete some below mentioned tasks with a positive influence, awareness on social media platforms like Telegram, Twitter, Reddit, Facebook, or Medium. We will pay the rewards and earned points in YFNFT tokens every week.
1. Follow, like, comment and RT at least 10 post on YearnNFT Finance Twitter account
2. Join and comment about the project success on YearnNFT Finance Telegram account
3. Follow, like and comment on YearnNFT Finance Medium account
4. Follow, like and comment on YearnNFT Finance Reddit account
5. Follow, like and comment on YearnNFT Finance Facebook account
6. Visit, register and refer YearnNFT Finance Website.
Procedure:
1. Click the YearnNFT Airdrop participation link to join
2. Follow and join the Twitter profile
3. Check out the tasks mentioned and join the Telegram group/channel
4. Retweet pinned post on Twitter and other media channels
5. Send your BSC address, Twitter profile and Telegram ID via the submission form: shorturl.at/msGH3
6. Keep in touch with official YearnNFT Medium channel for distribution updates.
7. Copy your referral link and share it with your family, friends and colleagues to raise your points.
YearnNFT Marketplace is revolutionizing the NFT industry by making it easy and available for all. It provides media users and businesses a platform to sell their Art and Music to earn passive income.
The use of smart contracts to improve the digital artworks niche is a great idea. With such an NFT concept built around helping artists sell their masterpieces, and enthusiasts get digital assets with the potential of capital gains; the future of digital artwork has never been brighter. Of course, NFTART is not the only token built around art out there, but it is one to keep a close eye on.