EasyFi team moves 3 million locked tokens to dump on investors
Earlier today, close to 3 million EASY tokens were unlocked and moved from their two team funds. Clearly, shady things are happening here as circulating supply of EasyFi was just 2.5 million yesterday unlocking tokens that were supposed to remain locked for now is not ethical.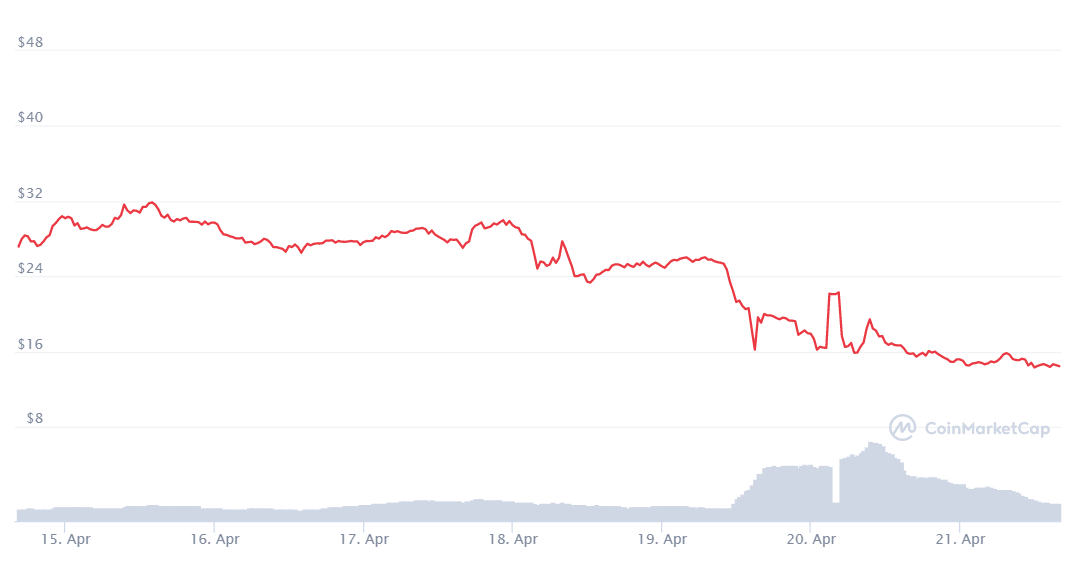 Instead, EasyFi team rushed to twitter and made announcement about unusual behaviour with EasyFi contracts and EASY tokens. They are also asking users not to use EasyFi contracts at this time.
EASY token took a massive hit in both price and volume due to unexpected increase in supply. According to data from coinmarketcap, price went from $32 (April 16) to as-low-as $14. Trading volume in past 24 hours has dropped to mere 10 million dollars, which is 66% drop.
Interestingly, Coinmarketcap has not updated circulating supply which should be around 5.5 million now. Maximum supply is capped to 10 million.
The team is calling these unlocked EASY as stolen tokens which is weird since they came directly from developer accounts. EasyFi team will be doing a token swap since they have implemented a new contract.
8/ Again, please STOP trading $EASY anywhere so as distribution can be carried out successfully in all fairness.

Looking forward to your support and cooperation!

— @easyfi.network (@EasyfiNetwork) April 21, 2021
Clearly, damage has been done and after being caught, they are asking users not to trade EASY on any exchanges.