Zcash Co issues statement on Poloniex situation
Folks at ZcashCo have finally issued an official statement on the whole Poloniex situation. Poloniex is second largest crypto currency exchange and they had disabled Zcash withdrawals and deposits due to wallet issues. When one opens the page for ZEC / BTC trading, a yellow warning banner with following text is shown.
ZEC is currently under maintenance or experiencing wallet/network issues. Deposits and withdrawals will remain disabled until a solution is found, which may require an update from the ZEC team. Any updates must be tested and audited before enabling.
Paige, who is a team member of Zcash Co's team posted this statement on Zcash forum.
On 7 July, 2017 we became aware that the cryptocurrency exchange Poloniex had disabled their Zcash wallet. We are not currently aware of any issue with the Zcash network. We monitor the Zcash network ourselves by running a few full nodes (out of the many full nodes currently running on the network5). We are also constantly in communication with the Zcash community — the many markets 2 and wallets 2, miners, developers, and users. We've reached out to Poloniex to ask if they are having an issue that we can help with. We'll post an update if we learn anything about the performance of the Zcash software or network.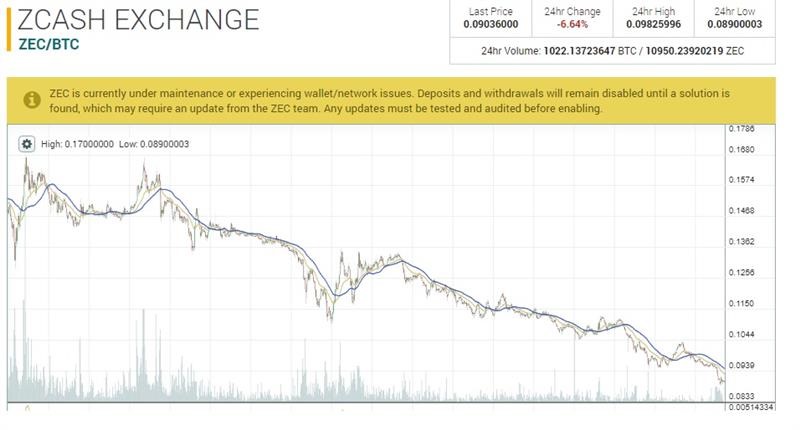 The company also posted couple of tweets on their official twitter account saying that they have reached out to them last week to understand the issue and have not heard back once from them.
Would you use Poloniex for trading Zcash or other altcoins now?