Litecoin support added to Elly wallet
Elly wallet is an all-in-one cryptocurrency payment application available for Android and iOS devise. Today, it has added support for Litecoin, which is one of oldest and most popular cryptocurrencies of all time.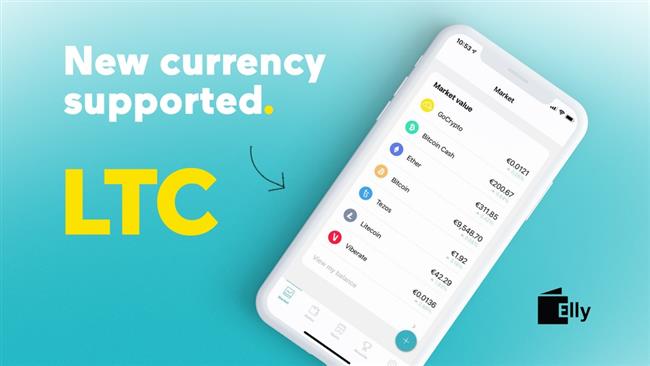 Before Litecoin, only Bitcoin, Goc, Bitcoin Cash and Ethereum were supported. This makes LTC fifth supported currency on Elly wallet.
Elly claims it is making everything effortless to pay at local or online store with your cryptocurrencies without having to think about exchange rates. In other words, it helps simplifying the purchases.
You do not need to calculate latest exchange rates into your local currency. They have also partnered with GoCrypto website that let you find crypto friendly online and local stores. GoCrypto also allows your local / online store to start accepting cryptocurrencies at unmatched fees.
Everytime you buy something using crypto, you get purchase rewards in form of GoC coins. This feature is available only in selected countries only though. With GoCrypto, Elly wallet developers are creating the largest crypto payment network in world.
If you running out of cryptocurrency, you can top up without leaving your Elly wallet. You can make purchase using your bank account or even other crypto wallets.
Attention, @litecoin fans! The Elly wallet now supports LTC!
Pay with LTC at hundreds of offline and online stores in many different countries – by using the Elly wallet. Check out the whole list of locations here: https://t.co/eraMtwEJkJ. #LTC #paywithcrypto pic.twitter.com/dkHY8aEeK6

— GoCrypto (@eligmacom) October 12, 2020
You can download it for free for your mobile device.