Litecoin growth July 2017: Litecoin crosses 50 dollar mark and maintained lead
Last few days have been great for the Litecoin users. The Litecoin broke its all-time high yesterday and showed strong growth today as well. The price increased did not because of any hype but by all the positive news surrounding litecoin crypto currency.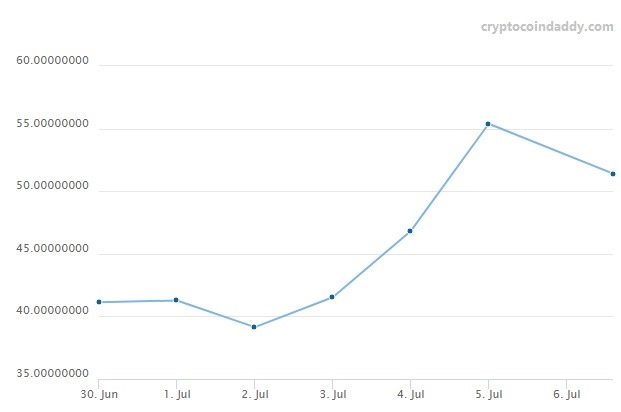 Litecoin has surged past fifty dollars to test new boundaries. The litecoin scales better than BTC and ETH right now as it provides faster payments compared to those two. It has been under 40 dollars for a long time now but that trend has ended as it has hit all time high of 56 dollars.
This is a massive increase from 40-56 dollars in one day and it retained almost all of its value today as well. Another very positive thing about Litecoin is fact that SegWit was activated months ago which makes the litecoin community much more advanced and different from bitcoin community.
In more litecoin news, Chalie Lee left coinbase which surprised a lot of people since there was no hint that he could leave the company. He will now resume developing for Litecoin once again. The news has been well received by the LTC community. It was also traded heavily in asian stock exchanges.