KuCoin Adds USDT pairs for Litecoin, Ethereum Classsic, OCN and TEL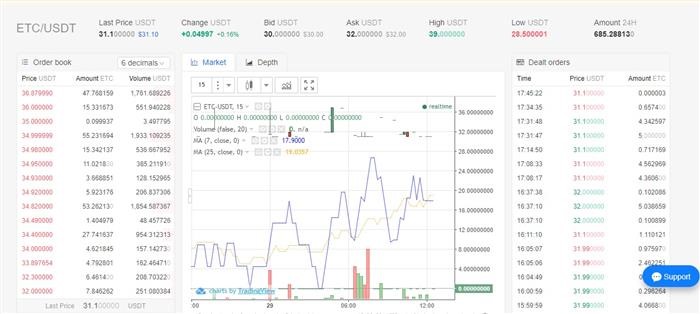 The fast growing cryptocurrency exchange, KuCoin has added USDT pairs for Litecoin, Ethereum Classic, TEL and OCN. USDT stands for US Dollar Tether. Tether is 1 to 1 with USD and since it is an Alt coin you do not have to pay capital gains yet since technically you did not trade an asset into US currency. Having a USDT pair allows the user to keep everything in terms of United States dollars. Some do not like keeping their trading capital in Bitcoin. They do not see trading against BTC as the goal and think that think that since everything in real life is fully tied up to the fiat system, it is better to trade against USDT.
USDT pair is also useful incase bitcoin price tanks and you have a sell order in Satoshis on an altcoin. This order can be triggered even though the price in USD has not moved. So, accessing the trades in terms of bitcoin, according to certain traders is not an accurate representation of true trading profitability.
On the other hand, if you measure success against USD and make 50%, but Bitcoin price goes up by 50% in the same time frame, you haven't really made any trading profit as holding BTC would have yielded the same profits. via.