Crypto Betting vs. Traditional Gambling Sites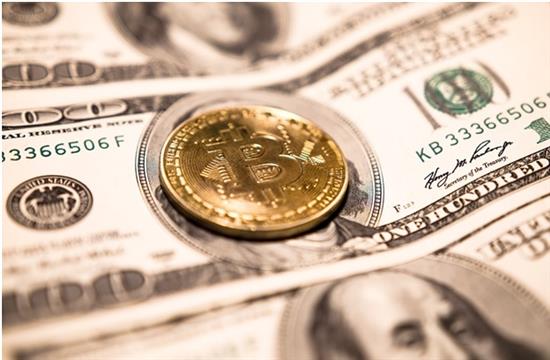 According to Grand View Research, the famous global market research and consulting firm, in 2021, the worldwide sports betting market pulled annual revenues of $76 billion. Now, projections state it is on track to keep expanding at an annual compound growth rate of 10.2% until 2030, with its online section growing at 12.6% per year. Naturally, many analysts rightfully credit increased internet penetration and the ever-growing popularity of smartphones as primary reasons for this occurrence, while also listing the rise in disposable income and the improvement in the standard of living in most territories as codependent factors.
The stigma removal connected to gambling, leading to laxer laws regulating this activity getting passed globally, plus the mainstream establishment of blockchain technology, have also played a role in the growth of sports betting in virtually every corner of the globe these past few years. Regarding the latter, crypto betting is one of the top online fads, with crypto sportsbooks snagging a decent amount of internet bettors. The subheadings below break down the current situation of the sports wagering sector in various markets while also defining how crypto gambling sites compare to fiat ones.
The State of the Sports Betting Sphere
At the time of writing, wagering on sports in the US was legal in over thirty states. In 2018, the US Supreme Court decided that it was time to do away with PASPA, a federal law that implemented a ban on sports betting nationwide. Once that happened, many US territories quickly jumped on the opportunity to rake in tax revenues that they lost due to residents gambling at offshore sites. One issue that many US bettors have with their state-licensed platforms is that these feature more restrictive betting options than internationally-regulated hubs. The latter platforms usually also deliverlive streaming and various bet-builder functions.
The UK passed its Gambling Act in 2005, a law designed to engulf and administrate all wagering action in Britain, except for spread betting. That is something that the country's Financial Conduct Authority oversees. Since 2020, the UKGC, Britain's gambling regulator, started to enforce measures that make the online gambling experience super-limited, reacting to mounting pressure from the public, who worry about too many people betting too much on account of the swelling number of British gambling addicts. These include universal irreversible self-exclusion bans, low max wagering limits, various bonus reductions, and more. That led many Brits to seek out offshore betting platforms, particularly Bitcoin sports betting hubs with few wagering limitations, even though the UKGC made cryptos fiat money equivalents in the mid-2010s.
Sweden's gambling regulator, the SGA, follows many of the principles set by the UKGC. The same goes for Germany's and Netherlands' novel licensors, the gambling authority of Saxony-Anhalt, and the Kansspelautoriteit (The Netherland's Gambling Authority).
These restrictive measures get enforced in many markets to stimulate responsible gambling. That is something that most Bitcoin betting sites promote, but they do not go all-out in stopping their users from wagering excessively.
How Do Crypto Gambling Sites Function?
Bitcoin sportsbooks found on sites like cryptocasino.net are often not drastically different from regular gambling sites. The chief differences are that sites from this platform category operate across multiple jurisdictions and have headquarters based in a country like Panama, Curacao, or Costa Rica. That is so because these territories have laws that provide them much freedom in how they choose to run their business.
That said, regulators like Gaming Curacao and eGaming Curacao have been active in the internet gambling industry longer than the UKGC and the SGA. So, they have a wealth of licensing and monitoring experience and are entities that have the respect of veteran bettors.
The appeal of crypto betting platforms is that these regulators don't always mandate that their licensees perform identity verification checks on their users, allowing them to gamble anonymously. Furthermore, they also let operators offer enticing and unique promos, the likes that are unavailable at nationally-regulated sites.
Still, it is wise for any bettor to carefully go through the terms and conditions of the crypto sportsbook they are looking to join before registering to see if it accepts gamblers from their country. That can help avoid massive hassles down the road.
Crypto Sportsbooks vs. Standard Sports Betting Platforms
No gambling site group reigns supreme above its competition. They each have positive and negative aspects. Here, a short presentation follows regarding the top ones of crypto and online fiat sportsbooks.
The chief benefits of using a crypto betting site are:
Generous bonuses.
Access to diverse betting markets.
Anonymous gambling.
Fewer wagering limitations.
The top cons of using a crypto betting site are:
Low chance of third-party dispute resolution.
Low protection for problem gambling.
The main advantages of using a local fiat sportsbook are:
In-depth coverage of local events.
Third-party dispute resolution.
Universal self-exclusion.
Top-end player protection.
The primary disadvantages of using a local fiat sportsbook are:
Wagering limitations.
Poor bonus offers.
Final Thought
There is no correct answer concerning if a sports betting fanatic should opt to wager on a fiat site licensed by his country's regulator or an international crypto betting platform. As noted above, both types have their pros and cons. So, it is up to the preferences of each gambler that should lead them to decide what type of platform they should call home. If player protection is something they are after, the choice should fall on a locally-licensed online sportsbook. However, if anonymous betting and attractive promotions are elements that are vital to a gambler, then that person should opt to play at a crypto platform. Again, there is no correct decision. As they say, different strokes for different folks. Accordingly, seeing as there are no legal issues at play, it is all a matter of priorities and taste.