Buy luxury car with bitcoin: Dartz Black Alligator SUV can be bought only using bitcoin and ethereum
A Lativian automobile company called Dartz has churned out a new Black Alligator SUV at the Gumball 2017 3000 rally. The company says their car will be offered to those who can buy it using bitcoin or ethereum. We hope that the acceptance of bitcoin and ethereum will be more than just a mere sales gimmick.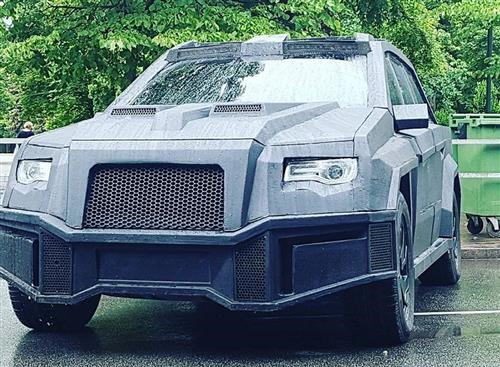 Bitcoin and Ethereum has made many new millionaires and they must be looking for ways to directly buy expensive things using crypto coins.
The company calls it distinctive, aggressive and tough but I personally find it downright ugly. Some say it looks like angular armor vehicle for the Batman, but I feel it looks stupid. Anyway, since some guys even find ugly girls beautiful, I would just say looks are subjective.
The company goes ahead and mentions that the Dartz Black Alligator SUB features Kevlar and carbon fiber body that can be upgraded to Kevlar coated titanium that makes it bulletproof.
There is no word on how much it would cost but company says it will be somewhere in the seven figures. Dartz says it does not want to reveal its pricing as it can make rich folks feel envious.
What do you think of the Black Alligator SUV?