Download Vertcoin One Click Miner and setup instructions – Vertcoin AMD and Nvidia miner download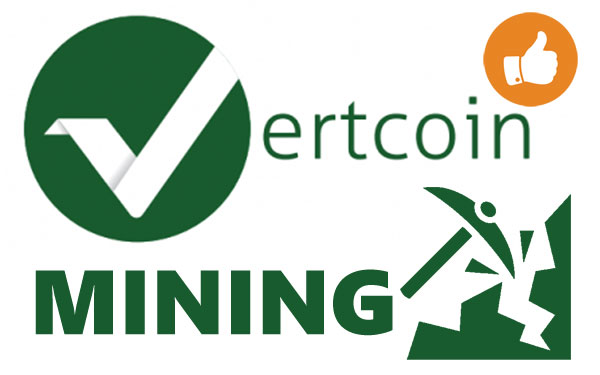 Vertcoin One Click Miner has entered open BETA which means anyone with a powerful processor or graphics card can mine Vertcoin. It is currently available for download from their slack channel but one of our readers shared its mega address which is more convenient to download. Updated – Feb 7th 2019
Download the package from github. Make sure to download the latest release as Vertcoin forked to prevent ASIC machines from mining VTC. Before you begin, make sure you have a Vertcoin address.
You can make one using https://vertaddress.org/ and then use the electrum wallet to sell the VTC for whatever crypto/fiat.
If you don't have NET 4.5 installed on your computer, it might ask you to download + install the NET 4.5 first.
Fire up the miner, click on the Nvidia button to download the latest version of Nvidia miner. It will be downloaded and installed in few seconds. Now, remove the miner address and add yours in the same field. You also need to enter your wallet address in "worker name" field as well. After mining for 15-20 minutes, you can check the updates at https://explorer.vtconline.org. Enter your Vertcoin address in search filed. Now, click on the Nvidia button to start mining. With the GTX 1060 undervolted and overclocked, I was able to get 25+MH/s.
Here are some popular mining pools.
https://vertcoin.easymine.online
https://bitpoolmining.com/pool-stats-vtc
https://blockify.xyz/
http://bsod.pw/
https://vtc.skypool.co/
https://pool.rig.tokyo/site/mining
You will achieve better performance with an Nvidia graphics card such as Nvidia 1060, 1070, 1070Ti or 1080. AMD support has also been added. You can also mine with your processor but best results are achieved by using a dedicated graphics card.

Alternatively, you can simply buy Vertcoin while it is cheap. Found this article helpful? Why not donate some Vertcoin to us?
VvwQLZ7sfaDNGbqjPJsnQDmM8hy36zPA8Y