Lucky Coin is a scam – Lucky Block LBLOCK cryptocurrency review
Lucky Coin is one of latest cryptocurrencies that is using popular influencers like Shehnaaz Gill for promotion. They make her say things like "Lucky Coin is fastest cryptocurrency to reach 1-billion dollar marketcap." Then she adds that the project was able to reach this very marketcap with its 32-thousand investors.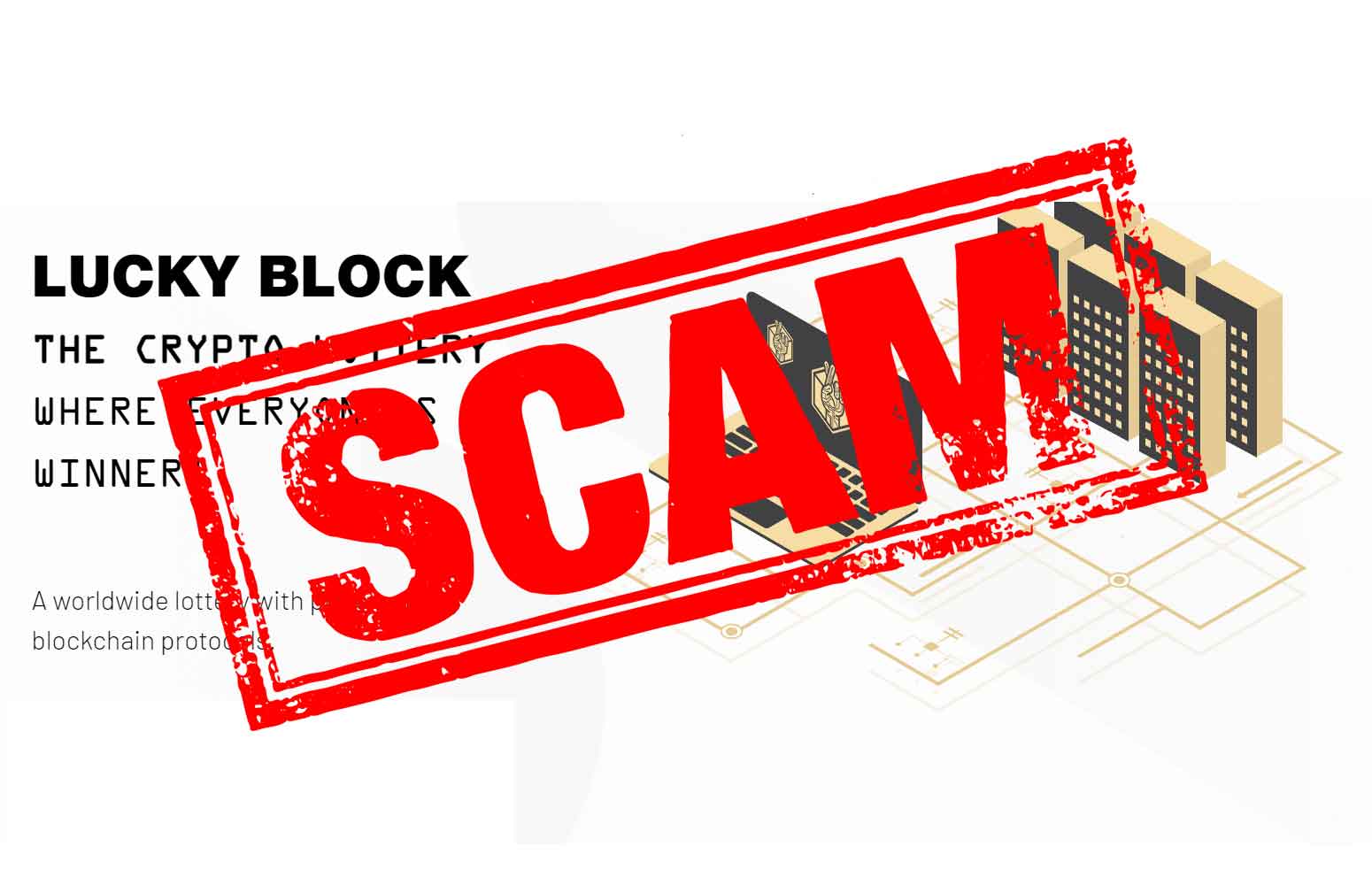 Shehnaaz was winner of Big Boss and has huge popularity in India. So, why do we think that Lucky Coin is a scam. Here are reasons behind it.
First, their marketcap is made up. For instance, let's say total supply is 1-billion and even if there is 1-investor who bought this coin at $1, then this will give it a marketcap of 1-billion dollars.
Shehnaaz is the purest soul I have ever seen. She is known for her true words.#ShehnaazXLuckyBlock pic.twitter.com/tIec16MIqI

— Nitesh Devpal (@DevpalNitesh) March 9, 2022
Second, they paid verified twitter accounts to tweet about Lucky Coin even if they were not related to blockchain or cryptocurrencies. Here are few examples.
Shehnaaz is all rounder. Singer, bigg boss and also always helps people! #ShehnaazXLuckyBlock

— Sushil K Kashyap (@SushilKashyap01) March 9, 2022
Shehnaaz is strong and she has won a million hearts!#ShehnaazXLuckyBlock

— Nikhil 🏏 (@CricCrazyNIKS) March 9, 2022
Interestingly, they were all told to use #ShehnaazXLuckyBlock in their tweets. This was done to lure influencers.
Shehnaaz has grown to this point of her career with her own talent. #ShehnaazXLuckyBlock

— Sandeep kishore 🇮🇳 (@sandeepkishore_) March 9, 2022
They have also paid well know websites like The Economic Times to list Luck Coin as #1 cryptocurrency to invest. If that is not a red flag, we have bad news for you. Later in the article, they give steps how to buy Lucky coin.
Third, lack of proper exchanges. Lucky Coin is a token on Binance Smart Chain and any BSC token can be listed and traded on PancakeSwap, a decentralized exchange where any BSC token is tradeable. So far, the so-called developers have invested in getting LBLOCK listed on LBANK, which is certainly not a top-tier cryptocurrency exchange by any means.
Fourth, centralized. Lucky Coin is extremely centralized with 60% of its supply locked in three accounts. It is just a matter of time when they pull the rug and scam their investors.