Coinfield Review – Cryptocurrency exchange in Canada – Buy Bitcoin, Ripple with bank wire transfer in Canada and other countries

Coinfield is a cryptocurrency exchange based out of Canada but since it offers many fiat (CAD/USD/EUR/GBP/JPY/AED/USDC) to crypto pairs, it is accessible to people living in 100 different countries. All major cryptocurrencies are being traded on the Coinfield, like Bitcoin, Ethereum and Ripple.
Recently, Coinfield released a mobile app for both iOS and Android.
You can signup on their website or by downloading their app and signing up from there. Just keep in mind that KYC is mandatory. I found it quick and it did not take much time.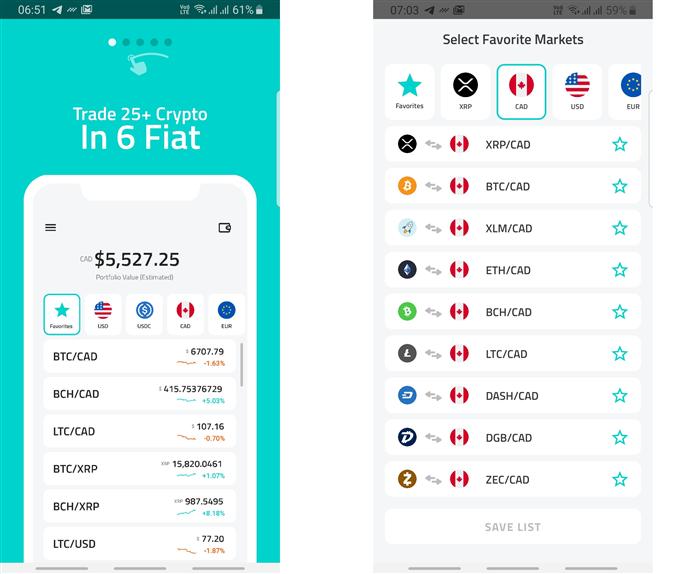 Once you've signed up and done the KYC, sign-in. Here you will find CAD, XRP (ripple), USD, EUR and GBP markets.
You can click on a pair and get more details like its recent price action and stats. To make a trade, click on Buy. You can choose between Market, Limit and Stop.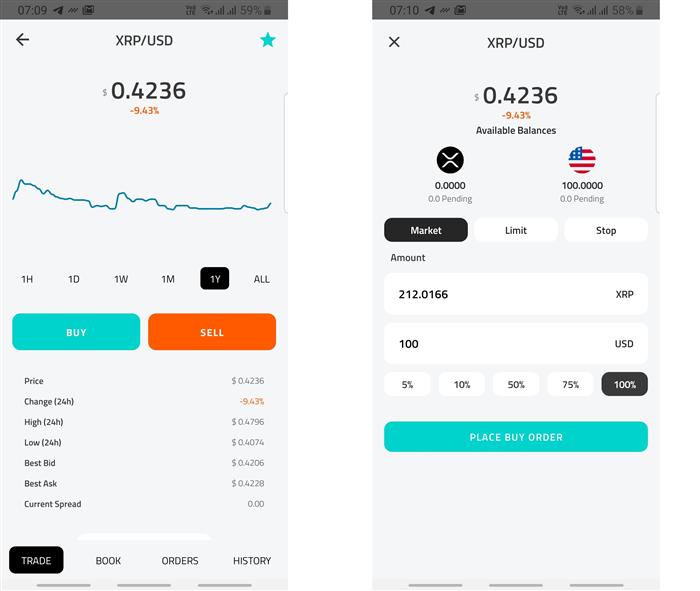 Feel free to have a quick glance at the order book by tapping on "Book". Click on Place Buy Order to execute the buy. You can also sell in the same way.
Deposit/Withdrawals
If you want to deposit or withdraw coins, tap on the wallet icon or select "Wallets" from Menu. Here you will find list of supported fiat and crypto currencies. Select the currency and tap deposit or withdrawal.
They give you a QR code too. In case of withdrawals, enter amount > destination wallet and click Submit. Very simple and straightforward to use. However, withdrawal fees are bit higher compared to competitors.
Price Alerts
If you want to buy or sell at a particular price, you can set up price alerts too. So let's say you want to get notified when Bitcoin crossed 10,000 dollars, you go into your favorite cryptocurrency page > scroll down and tap on the "Add price alert" button.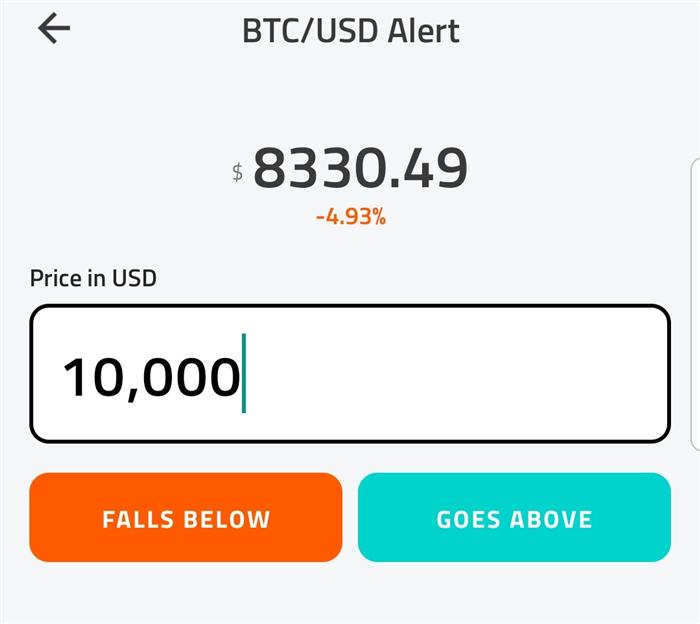 Favorite markets
Talking about favorites, you can add your favorite markets by opening them and tapping Star icon present on top right corner.
Referral program
There is referral program too. If you invite your friends to sign up for the app, you both get 10 XRP and 25% commission on all of your friend's future trades.
Verdict
The design of Coinfield app is very well made. I really love the fact that Coinfield provides over fifty different technical indicators. And while there is not a lot of volume yet since this is a relatively new exchange but that will improve over time. They could also work on their withdrawal fees. It offers a lot of fiat-to-crypto pairs and I believe this is its biggest strength.
Update – there is promotion going on at this moment till June 15th and all the new users can get $10 FREE credit deposited to their CoinField account as soon as they download the app, sign up and complete the verification. No purchase or deposit is required and I think this will definitely bring in more users on the exchange.