ChainRift exchange closes down due to lack of profitability
ChainRift cryptocurrency exchange has announced that it will be closing its operations on February 28th 2020. Users are requested to withdraw their funds by this very date.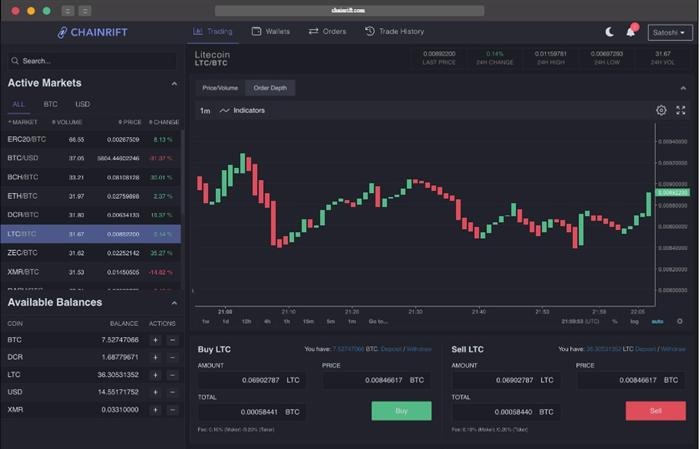 The company behind ChainRift will not be closing its doors though. After spinning off its exchange business, it will be focusing on building software services only. The exchange has not be hacked, in case anyone is wondering. Like many other exchanges, their business model was not profitable and thus, ChainRift has decided to close down.
Registration is already disabled and trading has been stopped already. Only the withdrawal function will remain available.
Going forward, ChainRift will continue to build software services for exchange operators and license our software to entrepreneurs looking to operate exchanges in their jurisdictions.
A lot of exchanges struggle for profitability due to cut-throat competition among cryptocurrency exchanges. A good exchange must enlist new projects while keeping security top-notch at all times.
Please withdraw your funds from ChainRift by February 28, 2020 as it would not be possible to do so later on.
Interestingly, ChainRift has conveyed message about closure of their exchange via email. There is no notice on the front page. If you visit their trading page, it simply says "no active markets". That's it. We are pretty sure this would confuse a lot of their users.
February 17, 2020
|
Other
Related topics