Download Official Dash Wallet for iPhone: Official Dash Wallet available for iOS
Dash app for iPhone has been approved by Apple and has become available on the App Store. Back in August 2016, it was denied entry to the App Store but after a repeated appeal in June 2017, many people including CEO of Dash had his fingers crossed.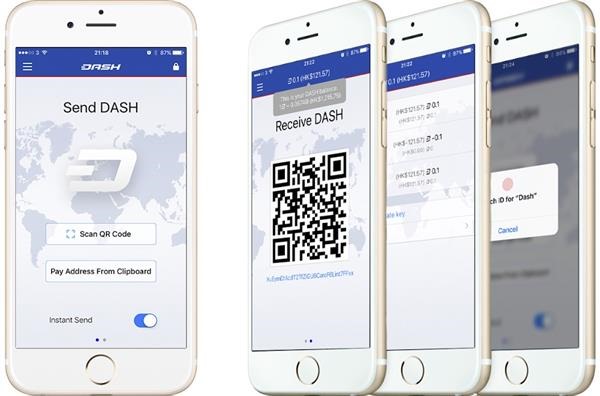 Ryan who is the CEO of Dash said that as the Dash continues to expands its user base and ecosystem, it is important to have access to their Dash funds on all platforms, especially mobile phones. This makes Dash crypto ideal for POS situations. This has been recognized by Apple which has led to approval of Dash app in app store.
He further said that the Dash users can use their wallets wherever they want. By this, Apple is showing their openness to the crypto currencies so we may see more official applications from other crypto currencies as well.
Dash developers say that they will be larger investments in their iOS application since it is finally there in the app store. More features are in the tunnel, for instance, support for InstantSend payment will be added in upcoming updates. All this give users better user experience while using Dash. You can download the app from here.
* Send and receive dash payments in seconds, online or in person
* Send payments to merchants that only accept bitcoin directly with Shapeshift.io
* One button payments to dash-accepting merchants and websites
* Store your dash safely and securely using built in hardware encryption
* Simple recovery phrase enables you to recover funds when your device is lost or broken
* Direct dash network client – no servers to get hacked or go down