Download MyEtherWallet MEWconnect: secure login app for Android and iPhone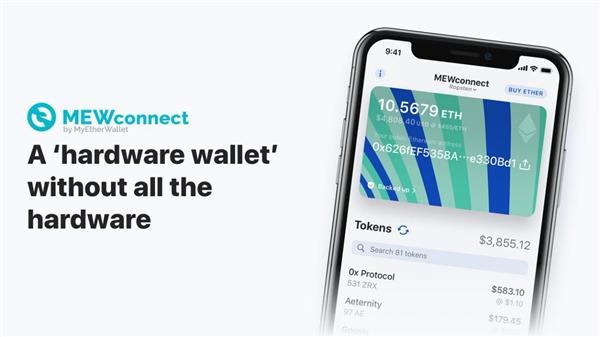 MyEtherWallet and MyCrypto are two most popular websites that let you manage your Ethereum and ERC20 tokens. Today, folks behind MyEtherWallet have churned out MEWConnect for iPhone and Android.
What is MEWConnect?
Think of it like a 2FA but for MyEtherWallet's portal. Instead of keying in your private key, you will be entering a code. Typing your private key into a web interface is dangerous as it opens doors for hacking – they can simply read your clipboard and take away all your funds.
This gives you similar functionality as offers by Ledger and Trezor hardware crypto wallets. The only difference is MEW Connect is free to download from iOS App store and Google Play Store (coming soon).
So, if you don't own a hardware wallet, just get hold of MEW Connect and you will be good to go. Save yourself $150.
Users can now interact with the Ethereum blockchain with even more ease and technical familiarity via their mobile phone. It also enables you to put the security of a cold-storage wallet right on your mobile phone.
Keep in mind that MEW Connect is still in beta so there might be bugs here and there.
Its rival, MyCrypto.com offers similar functionality using Parity Signer app.
Related topics